Replace the camo fabric with plate steel and you'd have yourself a high platform in which to see and snipe freaks from afar.
Basic convoy transport...Also has a height advantage
http://www.whitetailtrucks.com/images/fotm/jan04_02.gif
Obviously, the truck would be hard pressed to survive the holocaust; but the tower idea is pretty sweet for a mobile outpost/watch tower! Perhaps it could be hand-cranked or for the real die-hard DIY'ers of the bleak future...Steam-punk power baby!
As far as "military" style vehicles (and depending on petrol resources), I'm sure some survivors will want their transportation to sip gas and not guzzle it...Remember the lesson learned from the road warrior!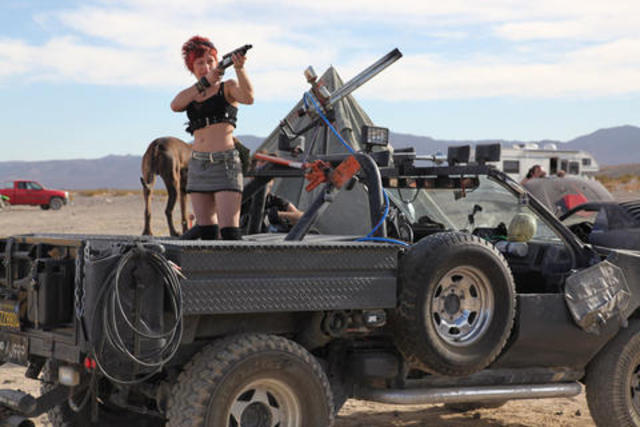 ...And who said the end of the world couldn't be sexy.
How about the lowly motorhome?...I can picture it with plate steel reinforcements and with a roof top hatch, it could make a great (albeit slow moving) survivial vehicle:
and now the pic we've all been waiting for! The man who became the Road Warrior...Mel Gibson!
Opps! Sorry 'bout that...Wrong "Road Warriors"...Here's it is: